Combination CV - what is a combination CV and when should it be used?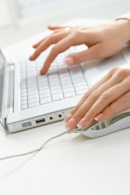 What is a combination CV?
The combination CV is also known as the chrono-functional CV, and as its name suggests it is a combination of the experience-based chronological CV and the skills-based functional CV. Needless to say, this type of CV contains the best of both formats and jointly focuses on skills and work experience.
The combination CV is longer than the other types of resume, therefore it is important to grab the reader's attention immediately just in case he loses interest and stops reading before he reaches the best part!
When to use a combination CV
This type of CV is used if you have a solid background and performance record within a chosen career but also want to emphasise the skills and attributes that you possess which are required for the new job, particularly if you haven't used these skills for a while.

This is best when you have nothing to "hide" and want to emphasise not only your many skills and attributes but also your work experience and career path.
When not to use a combination CV
The combination CV is not recommended if you have large gaps in your employment history, if you have changed jobs frequently or if your experience and achievements are limited.
Advertisements
Your combination CV should include:
(in this order)
Your name and contact details. Your name goes on the top line in bold and is followed on the next line by your address. On the third line you write your telephone number, mobile number and your email address.
Your career objective. This consists of a few lines detailing the position that you want, how your skills are relevant to this post and how they can be used to benefit the company.
A career summary. Here you need to write a few lines summarising your whole career, highlighting your main achievements and responsibilities.
A list and description of your main "functional" skills. Be sure that you pick the ones that are most relevant to the position that you are applying for. Include approximately 5 of your best attributes. This will follow the same layout and basis as the functional CV. There will be several "functional" headings that are backed up by proof of your skills (see functional CV). To save space or to really make your skills stand out, this section can be replaced with a simple list consisting of a few words on each line, of your key skills, attributes, major achievements or specialised fields. This will immediately be brought to the reader's attention by its prominence on the page and compact appearance.
A chronological listing of your work experience including names of companies and dates worked. You can also include further evidence of achievements and major skills if necessary.
Educational history. Not as important as the other headings and can be added according to how much space is left on the page.
Sample Combination CV
Ann E. One
123 The Road, London, SW12 49X
0207 600 0000, 01234 5678, ann@emailadress.co.uk
| | |
| --- | --- |
| Objective: | Experienced sales manager with good leadership skills and a pleasant and friendly manner seeks managerial position in a large store that specialises in ladies' fashion where creative talents, proven record in increased sales and organisational skills can be put to use. |
| | |
| --- | --- |
| Summary: | Ten years experience in high street fashion sales industry. Increased turnover by 20% and managed staff of 10 people. |
Sales:

Increased annual turnover by 20% resulting in a £600,000 profit increase.
Instructed staff in top selling methods, which helped increase profits.
Awarded best salesperson in the county for two years running.
Introduced new line that singularly increased sales by 10%.
Used marketing knowledge to redesign shop layout and organise special promotions and sales, which also resulted in increased sales.
| | |
| --- | --- |
| Recruiting: | In charge of recruiting all new full-time and part-time staff through own devised interview process. |
Training:

Conducted weekly training sessions on sales methods and customer care.
All staff able to correctly advise clients on purchases ranging from suitability of item to washing method and materials used.
| | |
| --- | --- |
| The Shop, Fulham | 2005 - present |
Sales Manager
Responsible for team of 10 staff.
Duties included buying stock, promoting lines, organising sales and promotions, dealing with customers and cashing up daily takings.
| | |
| --- | --- |
| The Store, Balham | 2001 - 2005 |
Assistant Manager
Involved in purchasing new lines and stock.
Handled cash and credit purchasing transactions.
In charge of store when manager absent taking on full responsibilities.
Dealing with customers, helping with purchases and finding solutions for complaints.
| | |
| --- | --- |
| Education: | London University, BA Honours Sales and Marketing (2:1) |