Interview tips - the best tips and advice on impressing in a job interview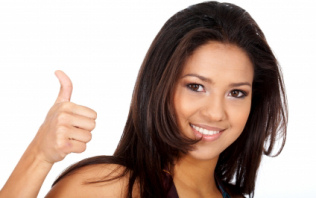 Winning interview tips
You've done all the research, you've listened to all the advice and you've practised until you're hoarse.
However, before you set off to your interview, notes in hand, allow yourself one more look at the below list of 'winning tips' to help ensure your interview success.
Advertisements
Research the job role
Research the company
Practise. Conduct a practice interview (or two!), anticipating all the obvious questions you may be asked
Pick your clothing carefully - the right clothes can either enhance or detract from other aspects of your personality and professionalism
Make your interviewer(s) feel comfortable - smile and use your body language to put them at ease
Make eye contact when addressing your interviewer (and if you are taking part in a panel interview, don't leave anyone out)
Smile naturally when you meet your interviewer(s) for the first time and throughout the course of your interview
When answering questions, ensure that you offer evidence of how all your past experience fits the job
Try to keep your answers to no more that 2-3 minutes
Remember that an interview is a two-way process so use it to gather more information about the job in order for you to decide whether you still want it
If you do want the job - make sure your interviewer knows it. Convey enthusiasm and ask when you can expect to hear from them again
Don't attempt to negotiate salary and benefits at the interview - that should come in later after you have actually been offered the job!
Write a thank you letter after the interview, even if you don't get the job. If you just missed out on the job by a couple of points, doing this may ensure that you are one of the first people they come to if another position should arise
Take a practice trip to the interview venue - time exactly how long it takes you to get there and remember to add time on to account for any traffic or other hold-ups on the day
Remember to get full directions, including the name of the room your interview will be conducted in, along with a contact number in case of any issues on the day
Avoid eating anything strong smelling or spicy the day of, or even the night before, your interview. The last thing you need to distract you is a strange taste in your mouth or an upset stomach
Photocopy your CV and bring a couple of copies along with you to the interview. Whilst your prospective employer will have this already, it's good practise to take an extra copy or two in case additional people are brought into the interview
Take time to go over your CV beforehand to remind yourself of what information you have already given your interviewer
Ask your past employer(s) for a letter of reference or testimonial and take this with you to support your interview
If you have a portfolio of work, take this with you as examples of your skill or talent
Once you have decided what questions you would like to ask at your interview write these down in a notepad so you don't forget and refresh your memory before your interview starts
Take out any attention-grabbing piercings before your interview
Set out your whole outfit the night before, washed and ironed, so that you don't have to rush around grabbing trousers or shoes half an hour before you have to leave
Try to ensure that your interview outfit covers up any dramatic or bold tattoos
Get a second opinion on whatever you decide to wear, asking friends or family what impression the outfit may give other people
Demonstrate your interest in the interviewer and the company - ask them how long they have worked there and what they enjoy most about working there
Embrace your personality - you may be one of many candidates on interview day or even interview week, so make sure that you stand out as an individual
Get a good night's sleep the night before!
The last point on this list is very important, as it is this which will impact on how well you remember all of the other advice and tips you have been given on how to succeed at an interview.
Sleep not only rests the body, but also gives your mind the opportunity to process what it has learnt.
It will enhance your memory for the day ahead, helping you stay calm, collected and confident in your ability to persuade the interviewer that you are the perfect person for this job!
Advertisements