Unfair dismissal - How to tell if you have been unfairly dismissed?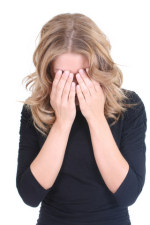 What is unfair dismissal?
Unfair dismissal is when your employer sacks you without having a valid reason; or in offering his dismissal, has not correctly carried out the statutory minimum dismissal procedure and has acted unfairly. If this is the case, you, as an employee, will be able to take your complaint to an employment tribunal, provided that you meet the following conditions:
You have worked for your employer for more than one year (there are exceptions)
You make your claim within three months of being dismissed
Advertisements
Eligibility for unfair dismissal
Not everyone can claim unfair dismissal. Generally speaking you have to meet certain criteria to be able to claim for unfair dismissal. However, there are also certain professions that may never be able to claim.
In most circumstances, up until 30th September 2011, for an employee to claim unfair dismissal they must have been under the usual retirement age for their job. This was usually 65 in most jobs but in others it could have been sooner or even later. From 1st October 2011 the
Default Retirement Age
(DRA) has been completely phased out and therefore, from this day an employee will be able to claim unfair dismissal at any age.
Secondly, you must have worked for your employer continuously for over a year in most cases of unfair dismissal, although there are exceptions to this, which generally fall under automatic unfair dismissal cases.
And finally, you must make your claim within a three-month time period of being dismissed from your job.
If you satisfy the three points above, then under normal circumstances you will be able to take your claim to an employment tribunal.
Those who can never claim for unfair dismissal:
Armed forces members
Police officers
Self-employed workers
Freelance or independent contractors
Share fishermen
Registered dock workers
People that work outside of the UK
Unfair dismissal and forced retirement
Up until 30th September 2011 it was not possible to make a claim for unfair dismissal if you had been forced to retire at the normal retirement age for your job even if you didn't want to.

From 1st October 2011 the DRA no longer applies and therefore workers will be able to retire when they want to retire and not before unless there is a valid reason. You will, however, be able to make a claim if your employer discriminates against you because of your age, and if you are forced to retire early without a justified reason or if the correct dismissal procedure has not been adhered to.
Automatic unfair dismissal
In some situations, it is not always apparent as to whether a dismissal has been unfair, and more often than not, investigations will have to be carried out in order to verify whether this is actually the case.
However, the following are deemed as automatically unfair reasons for being dismissed or selected for redundancy.
If you have been sacked or made redundant for any of the following, you will have a right to take your case to an employment tribunal.
Any type of involvement or non-involvement in a trade union
Using a statutory employment right such as parental, adoption or maternity leave
For participating in jury service
For becoming pregnant
For taking or proposing to take action on a health and safety matter
For refusing to work Sundays in a shop or betting shop
For asking for flexible working arrangements
For taking part in less than 12 weeks of organised and lawful industrial action
For whistle-blowing
If your company has been taken over by a new owner
For not declaring a spent conviction
For any type of automatic unfair dismissal a claim can be brought to an employment tribunal at any time since the start of being employed - it is not necessary to have worked a full year in the above cases.
For further advice or help with any case of dismissal from your job, it is advisable to contact your local Citizen's Advice Bureau.
Making a claim to an employment tribunal
If you do take your claim to an employment tribunal and are successful you will nearly always receive some kind of compensation as opposed to getting your job back.

Compensation is awarded to compensate any money that is lost through not working as a result of being fired, which is added to a standard basic compensation award.

For further details on how much compensation you would be likely to receive, it is best to see a specialist advisor at your local Citizen's Advice Bureau.
Advertisements